Raptor Lifts is the only innovative and patented boat lift in the market without a cross-member.  Unlike traditional boat lifts who utilize a cross-member beam or platform, Raptor Lifts developed groundbreaking cantilever arms that cradle and lift boats.
Why does that matter?   Cross-members or platforms can limit capabilities. By removing the cross-member, Raptor lifts maximizes operability while expanding functionality in the shallowest of waters.
Water levels fluctuate throughout the year and have hindered functionality for boaters across the world.
Has your boat ever been stuck on your lift due to shallow water?
Have you ever had to position your boat lift farther out than your dock– leaving you to swim out to get on your boat?
Have you had to extend your dock to position your boat in the appropriate water depth to ensure usage?
Have you ever hit your prop, fins, or rudder on your boat lift?
Do you have concerns about your forward-facing prop hitting your lift?
Raptor Lifts shallow water boat lift offers ultimate flexibility to position your boat lift in an optimal position to best manage water level variances.
Lowest Water Depth Capability – 1/2″ (Below Draft)
Only Lift With Drive Through Capability
Patented Cantilever Lift Arms
Industry's Longest Travel Range
Prop Friendly – Only Lift Without Cross Member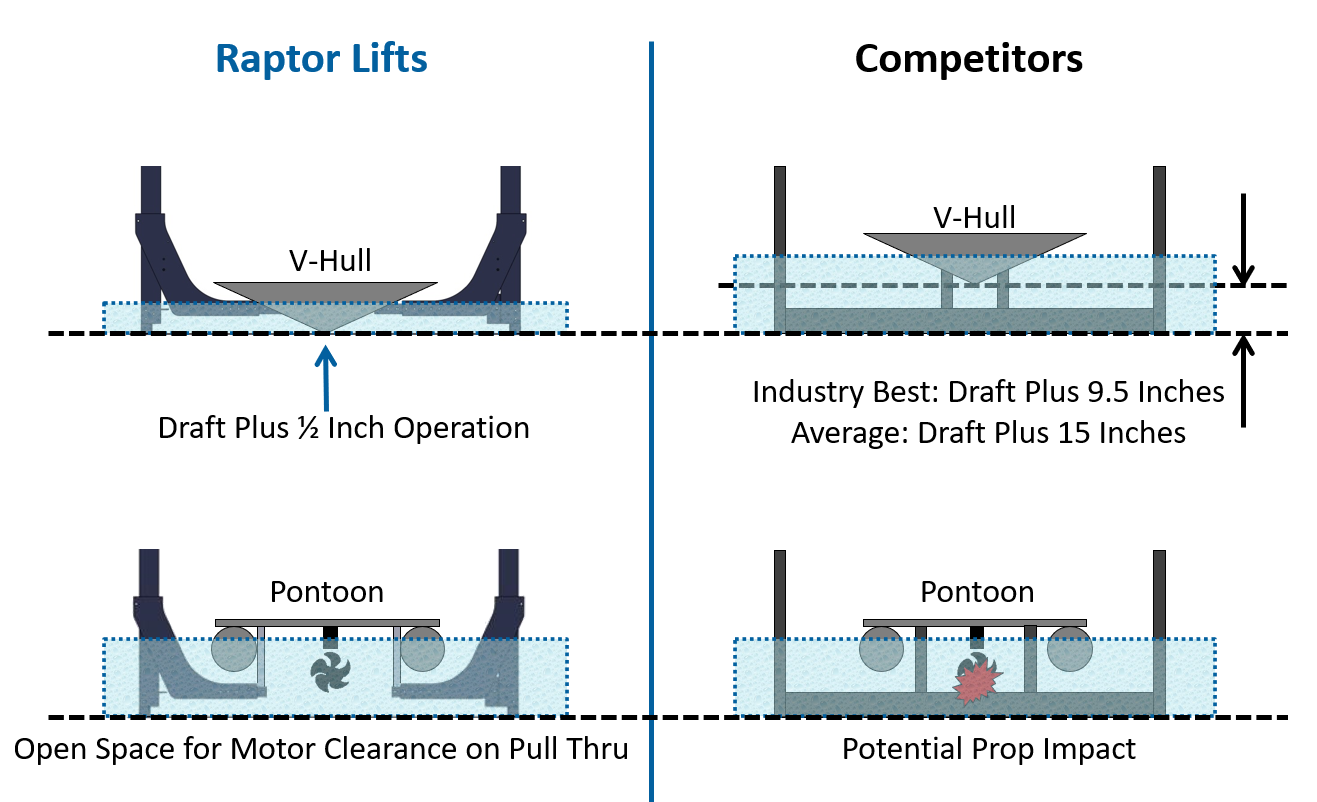 Don't let water level variances or your lift limit your time on the water.
Let your boat lift do more for you so you can focus on what's most important…having fun on the water.